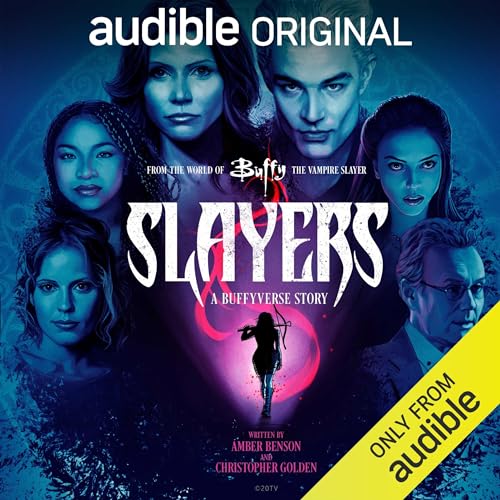 As New York Comic Con 2023 kicks off today, we want to remind any con-goers that Slayers: A Buffyverse Story has a panel tomorrow — Friday the 13th.
Audible Presents: Slayers: A Buffyverse Story Friday, October 13 at 1:30pm | NYCC Main Stage
Welcome back to the Hellmouth. Join an ensemble from the original cast plus Buffyverse newbies – Charisma Carpenter, Emma Caulfield Ford, James Charles Leary, Juliet Landau, James Marsters, Laya DeLeon Hayes, alongside writers and directors, Amber Benson and Christopher Golden – as they discuss coming together to make Slayers: A Buffyverse Story, an all-new audio adventure from Audible releasing October 12, 2023.
And if you aren't attending the con, but still want to get your Buffyverse on, you can check out the series at Audible.com here .