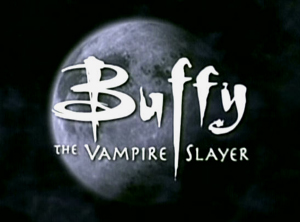 Remember four years ago when Comic-Con was abuzz with news of a reboot of Buffy the Vampire Slayer? Joss Whedon would be the executive producer, and an African-American girl would be the new Slayer.
Some had hoped the original cast would be involved, maybe Sarah Michelle Gellar.

Well, it looks like Buffy will live on through comics, but not on TV.
The AV Club just announced the reboot is on pause, possibly for good. It was announced by Gail Berman in the Top 5 podcast from the Hollywood Reporter.

The article lists several reasons, including "reboot fatigue". It includes how Whedon's reputation has been affected by comments about his on-set behavior from Charisma Carpenter, Gal Gadot and Ray Fisher. His comeback show, The Nevers, has also been pulled from HBO Max.
Also, Monica Owusu-Breen was supposed to be executive producer. She had worked on Agents of SHIELD, Lost and Midnight, Texas (which she created). She'll now be working for the new Percy Jackson series on Disney Plus.

Since she first appeared in a movie in 1992, and a better TV adaptation in 1997, Buffy Anne Summers has been an inspiration for millions of fans around the world. It's mainly thanks to the performance by Sarah Michelle Gellar. She will bring that back he she stars in Wolf Pack (a spinoff of Teen Wolf) on Paramount Plus.

This raises the question of whether Buffy can be reborn without Whedon. Some of the writing and producing staff from the Whedonverse could try, if it's been done by Dark Horse and BOOM! Studios. No one thought MST3K could come back, but it's now its own streaming channel. So, there's that.
Fans can only hope someone will try someday. Until then, we still have the show.