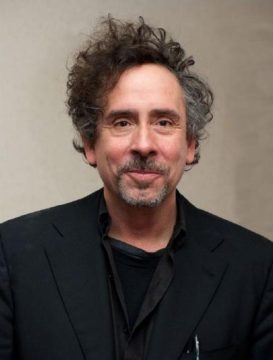 One of Hollywood's most famous directors will be honored next month in his home town.

Tim Burton will be part of the annual Awards Gala at the Burbank International Film Festival on September 24th. Burton is best known for his unique film style and wide variety of subjects. He's handled comic-book movies (Batman), stop-action animation (Nightmare Before Christmas) and horror with a twist (Beetlejuice and Edward Scissorhands). He's also directed Sweeney Todd, Big Eyes and the Netflix mini-series Wednesday.
The Tim Burton Visionary Award, given during the festival, is named for him." As a Burbank native myself I am pleased to be part of this year's festival," he says, "with this new Visionary Award going to a local Burbank filmmaker who shows unique imagination and creativity,"

Festival President Kurt Patino says Burton is worthy of this honor. "Tim Burton's artistry is such an inspiration, and the team at BIFF is thrilled to have collaborated with the Burbank City Council to give Tim this deserving recognition" he says. "'Tim Burton Day,' and celebrate his amazing contributions to the entertainment industry, his Burbank roots and the wonderful impressions he's made in the hearts of audiences." 

The event features short movies and some full-length features, and will run from September 21st to 24th. More information is available at the website, including a link for tickets to the festival and gala.