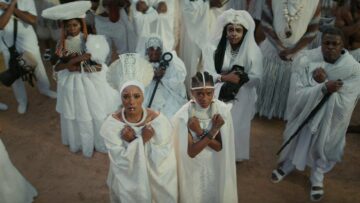 It's always difficult to say goodbye, especially to a legendary hero.
Black Panther: Wakanda Forever does it with grace. It's a tribute to Chadwick Boseman, but also the rise of a new hero.
Before that, Wakanda has to deal with a world that wants vibranium by any means necessary. It also turns out it may not be as rare as people thought. This sets up a battle between two great kingdoms that could foreshadow the future of the MCU.

SPOILERS BELOW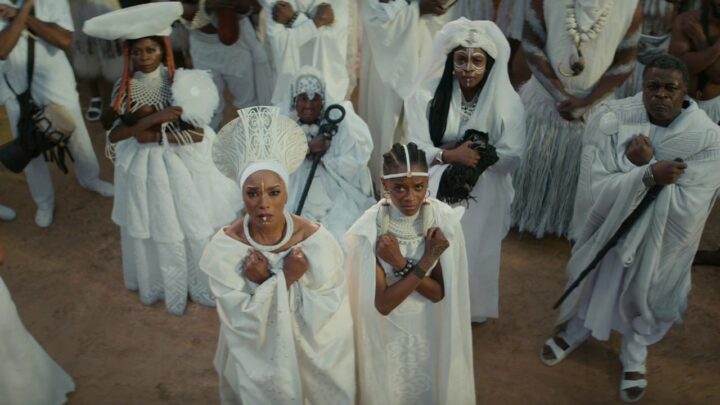 The movie begins with Shuri desperately trying to save T'Challa from a deadly illness. How will Wakanda exist without their Black Panther?
It's not easy, but Wakanda has to do that. That's one of the lessons in this movie.

The other is that Wakanda has to pay a cost to be part of the world. Everyone is after its vibranium, and Queen Ramonda tells the UN she's not happy about it. Elsewhere in the Atlantic, a boat has discovered some vibranium in the ocean floor.
Problem is, a race of blue people has discovered them. They easily destroy the boat and the crew. They are led by Namor, known as the "serpent god" K'uk'ulkan. His origin dates back to the conquistadors meeting the Aztecs, and giving them smallpox. A strange herb changes them into an underwater race, and Namor leads them to create a fantastic world similar to Wakanda…including the vibranium they discovered.

Everyone is after a scientist who helped with the search for vibranium. She's 19 year old Riri Williams, a technical prodigy targeted by Namor's people and the CIA, Namor's people grab Riri and Shuri before the cops do, and Okoye loses her rank….for the moment.
The CIA decides Wakanda's to blame even though agent Everett Ross disagrees. Too bad his boss is Countess Val. Yes, her.
It's not clear if she was running the CIA while trying to convince Yelena Belova to kill Clint Barton. If she is, she has a very dark agenda. She doesn't know about Namor's people, or just doesn't believe it. She thinks it's easier to blame Wakanda.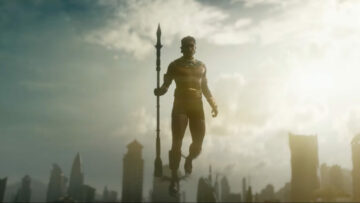 Shuri gets a tour of Talokan, Namor's city, and is impressed. Then he says they should unite to keep the surface world away from their vibranium. She's not too sure about it. She is rescued with the help of exile Nakia (who couldn't come back for the funeral because it would be too painful). However, someone is accidentally killed. It sparks a major war between Namor and Wakanda.

The battle is brutal and shocking. It also leads to tragedy that shatters the country but also leads to the rise of a new Black Panther. This successor will avenge the scar Namor has made. However, how can it be done, even with honor?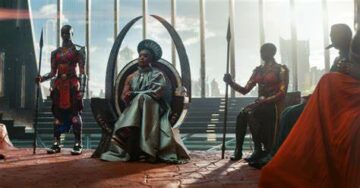 This movie is a worthy successor to the original. It examines a country trying to move forward after losing a beloved leader. It pays the price of giving up its secrets, especially a metal everyone wants.
Its also about the rise of a hero and the responsibilities that come with it. When the new Black Panther (whose name we won't reveal, but it's an excellent choice) enters the ancestral world, it includes a meeting with someone who is not liked. The conversation, though, determines how the final battle is resolved.

One thing is clear, Angela Bassett is born to be queen. She does a wonderful job as Ramonda, a woman who has to deal with running a nation, battling a major threat, and mourning the loss of a son. Despite it all, she stows incredible strength. It's no wonder why fans would like to see her in the Oscar race next year.

Letitia Wright starts slowly as Shuri is unsure about her place in the world after she fails to save her brother. Once Namor attacks her country, she takes responsibilities she never thought she would get. She has to be more than just a princess that's also a scientist. Safe to say, she does.

Namor may be the "bad guy" here, but Tenoch Huerta makes him as an opponent who earns respect. Like T'Challa, he built an incredible empire under the sea. You can't blame him for protecting his people by any means necessary. He could be a more noble version of Killmonger. It's just too bad he can't trust the surface people, but he proves why.

It was a surprise to see Julia Louis-Dreyfus back as Countess Val as the head of the CIA. Too bad the movie did not set aside time to explain how that happened. Still, Julia fits very well into the MCU as a woman who has her own agenda, and will see it through. She tries to prove she's just defending America against Wakanda, but she is anything but trustworthy. She'll be around for quite some time. Martin Freeman is again reliable as Everett Ross.

The newest member is Dominique Thorne, who plays Riri. She's aware of her skills, but is stunned by how others react. Namor wants her eliminated because her tech made it easier to find vibranium. Wakanda wants her safe. The CIA want her behind bars. Despite it all, she plays a big part in the revival of the Black Panther and the final battle. If there's still a plan for a Young Avengers group, she'll be there.

As for Nakia, Lupita Nyong'o goes from happy exile to determined soldier in the memory of T'Challah. She also shows Shuri that death is not the end after all.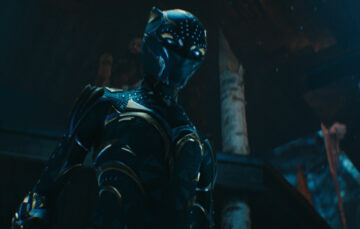 Black Panther: Wakanda Forever is a brilliant tribute to T'Challa and Chadwick Boseman. It honors his memory but also admits it is time to move on. That's what Wakanda learns, along with Shuri. The future will get very interesting very soon.

Meanwhile, a new phase starts in February where a big problem exists in a very small place